Project Summary
I wanted to explore the intersection of organic materials with LED lights, and inspiration struck me when I visited a friend's place one evening.
She had a cow steer skull hanging over her fireplace mantel. I thought it was really cool, then I thought - "even cooler with lights in it!"
Once I got back home, I went on eBay and found myself a skull, and made a improtu purchase.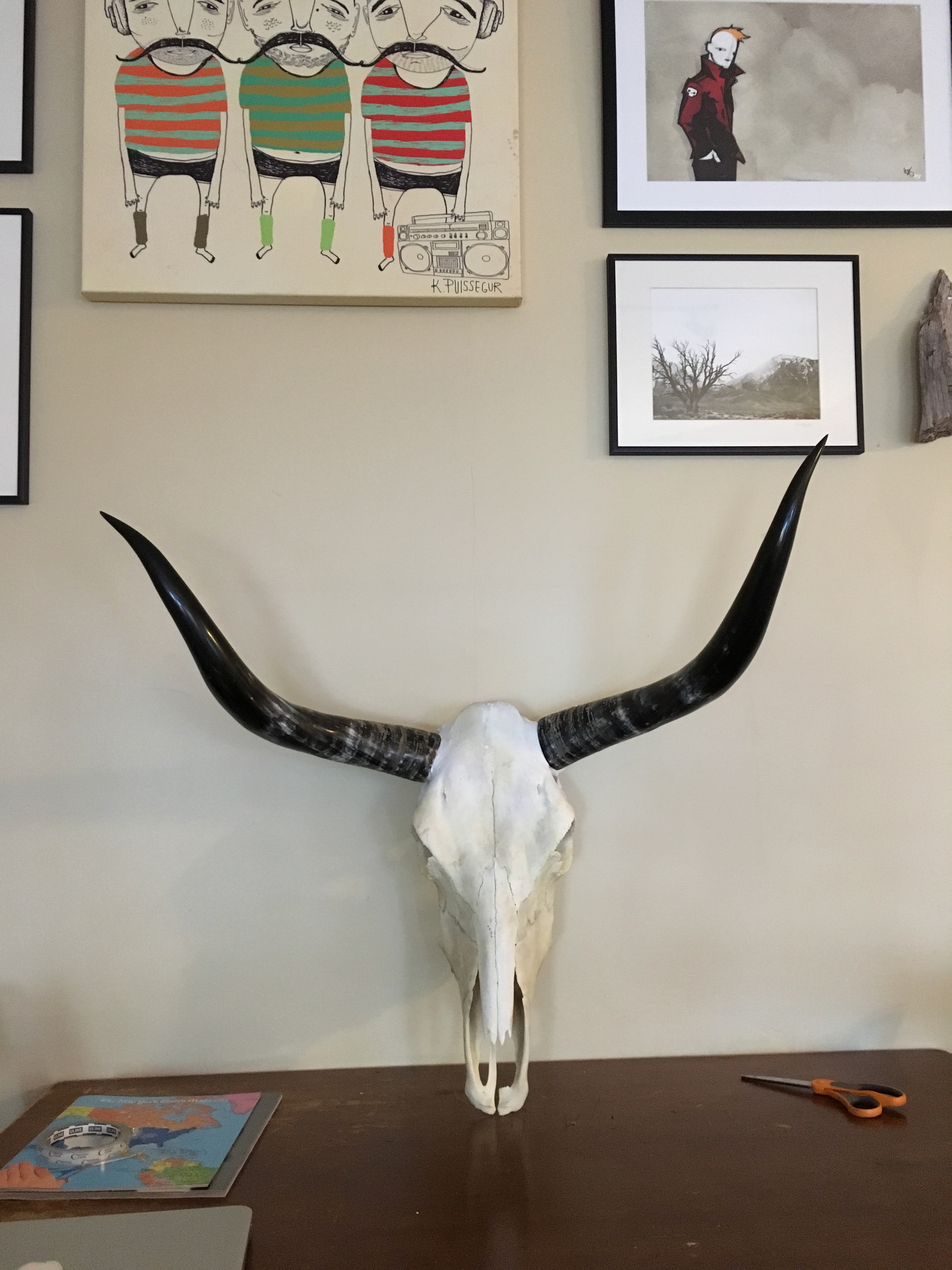 This is how it looked, assembled but before I'd done anything with it.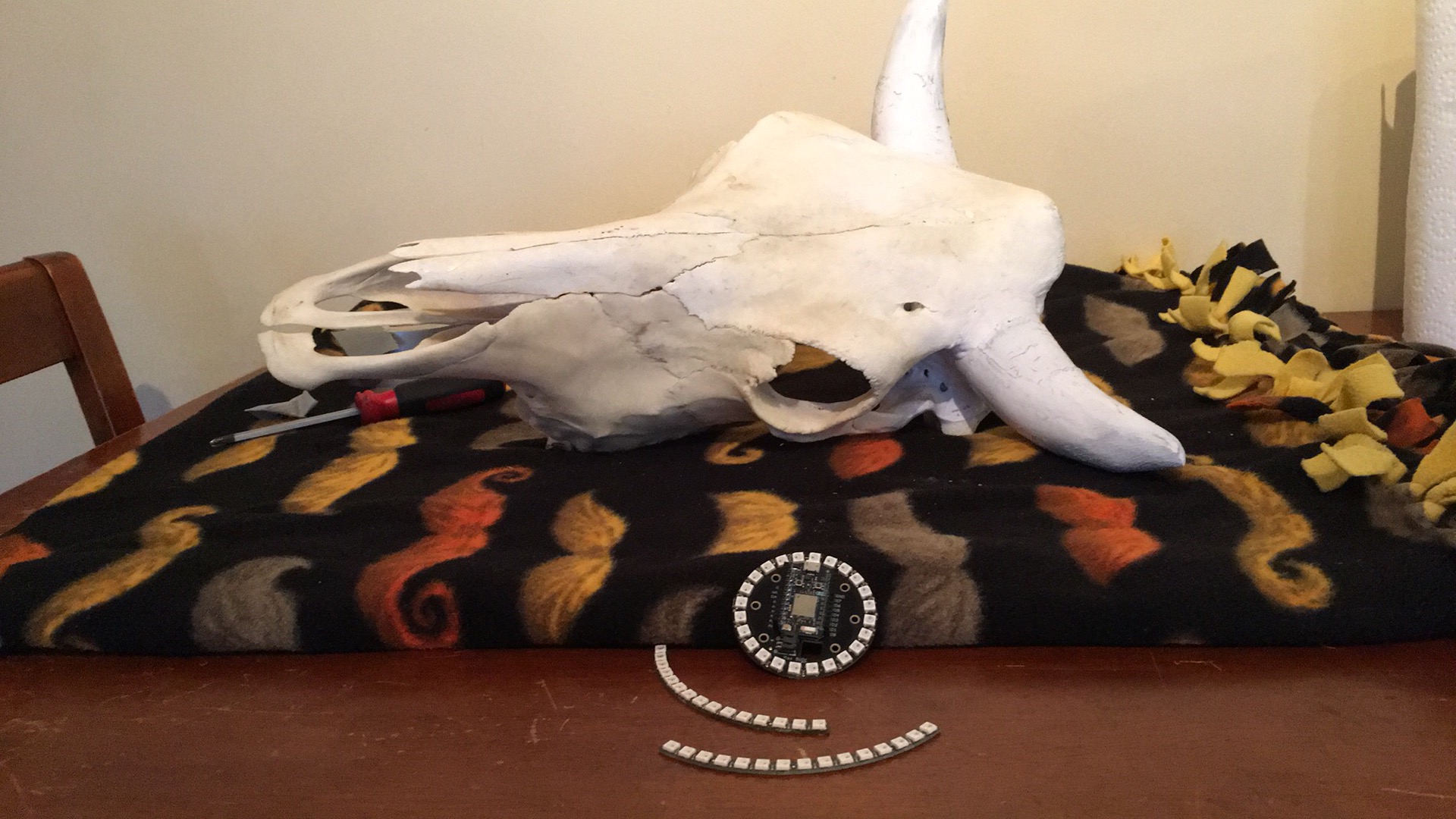 Starting out with some basic components I had on hand.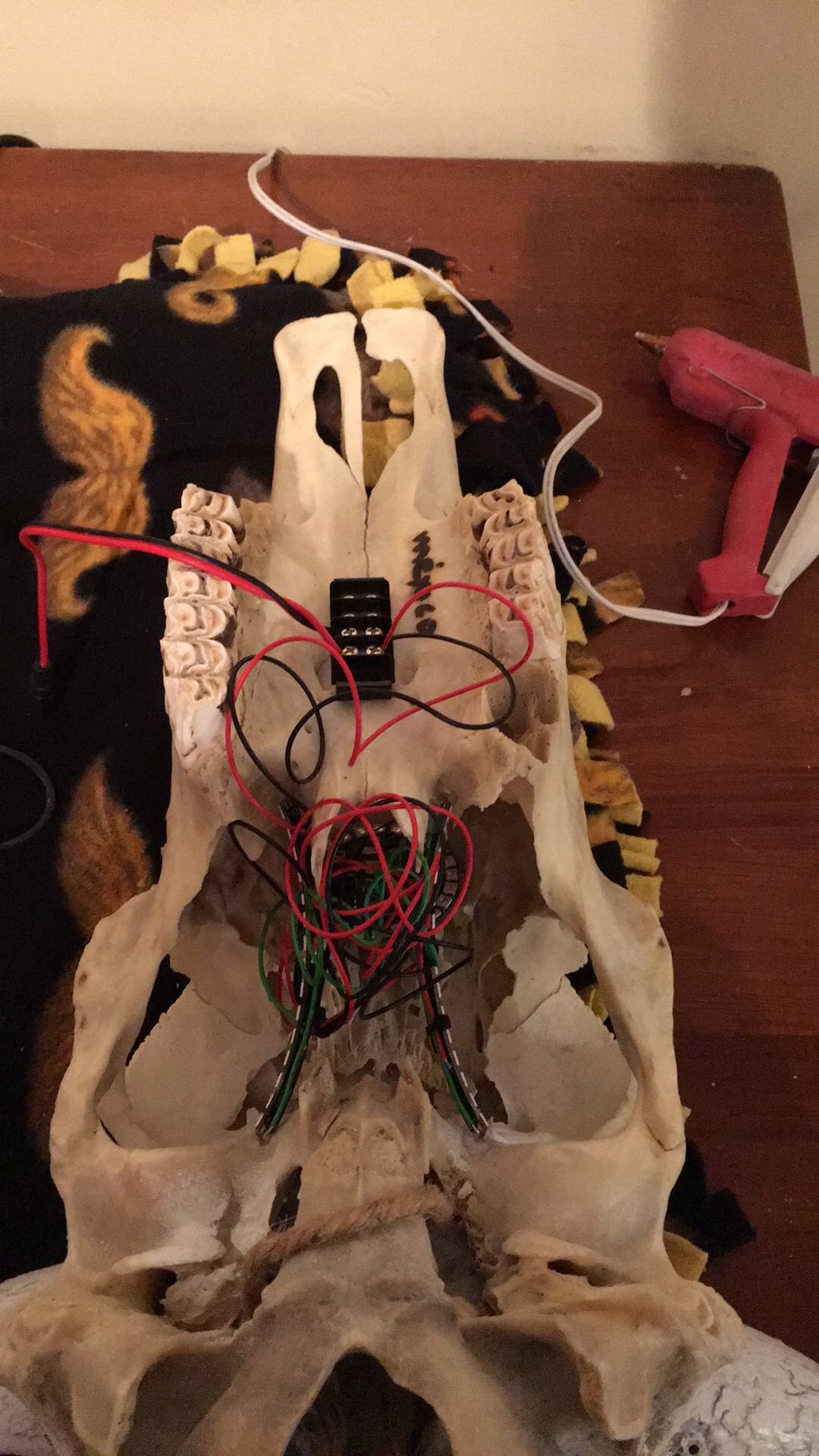 I know its messy. But I just wanted to get an idea of how the lights would look before I got to tidying up the wiring.
First run with some basic color animation.