2015: Carnival of Mirrors
Diva Nation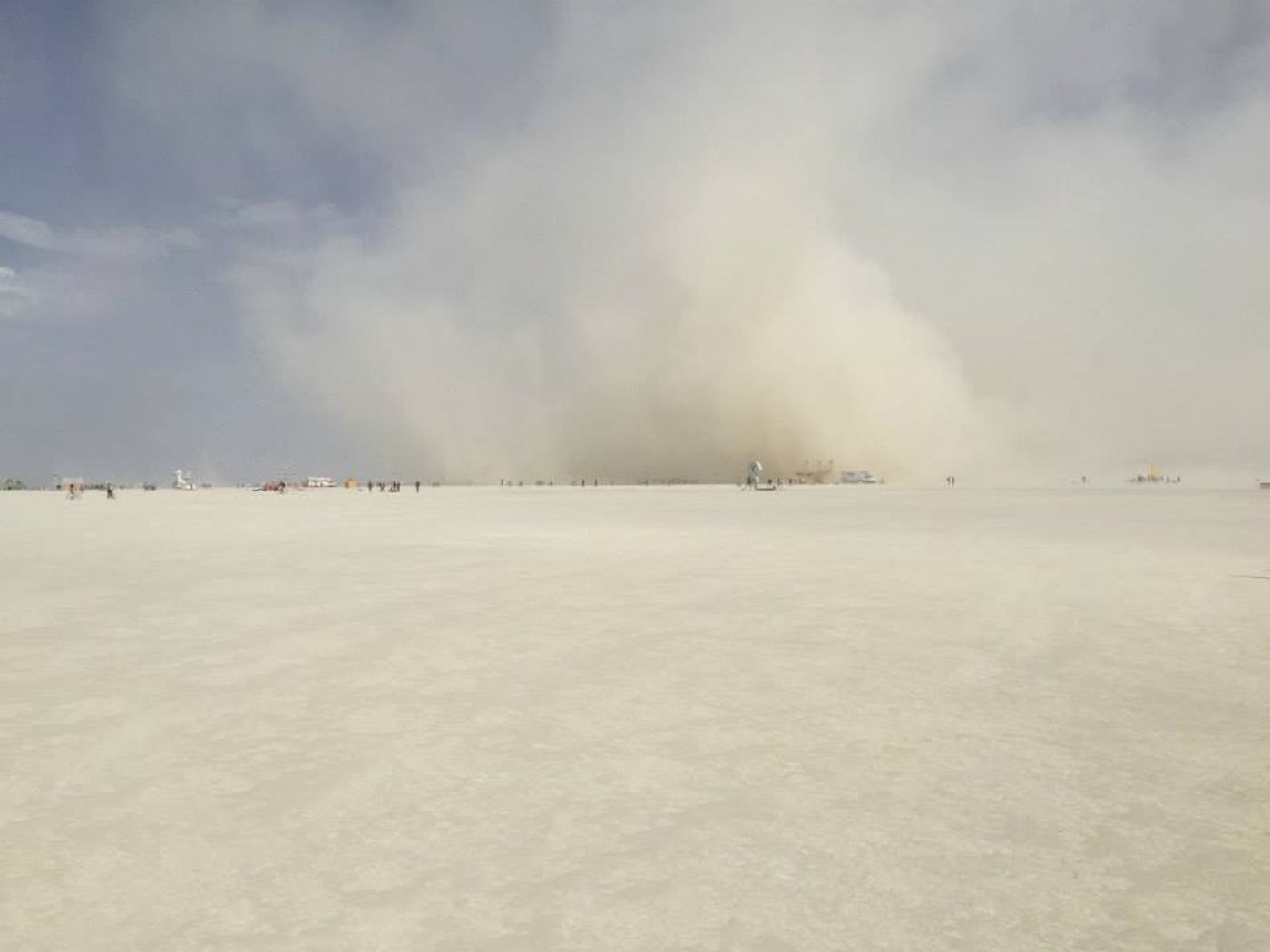 If 2014 was a glorious virginial burning man experience, then the following year, Carnival of Mirrors was a heavy fist into the face.
Looking back, it wasn't that difficult of a burn, but in the present – it was a difficult, hard burn for me. However, it was also deeply learning and rewarding in its own way. Allow me to elaborate about the dangers of being a second year burner.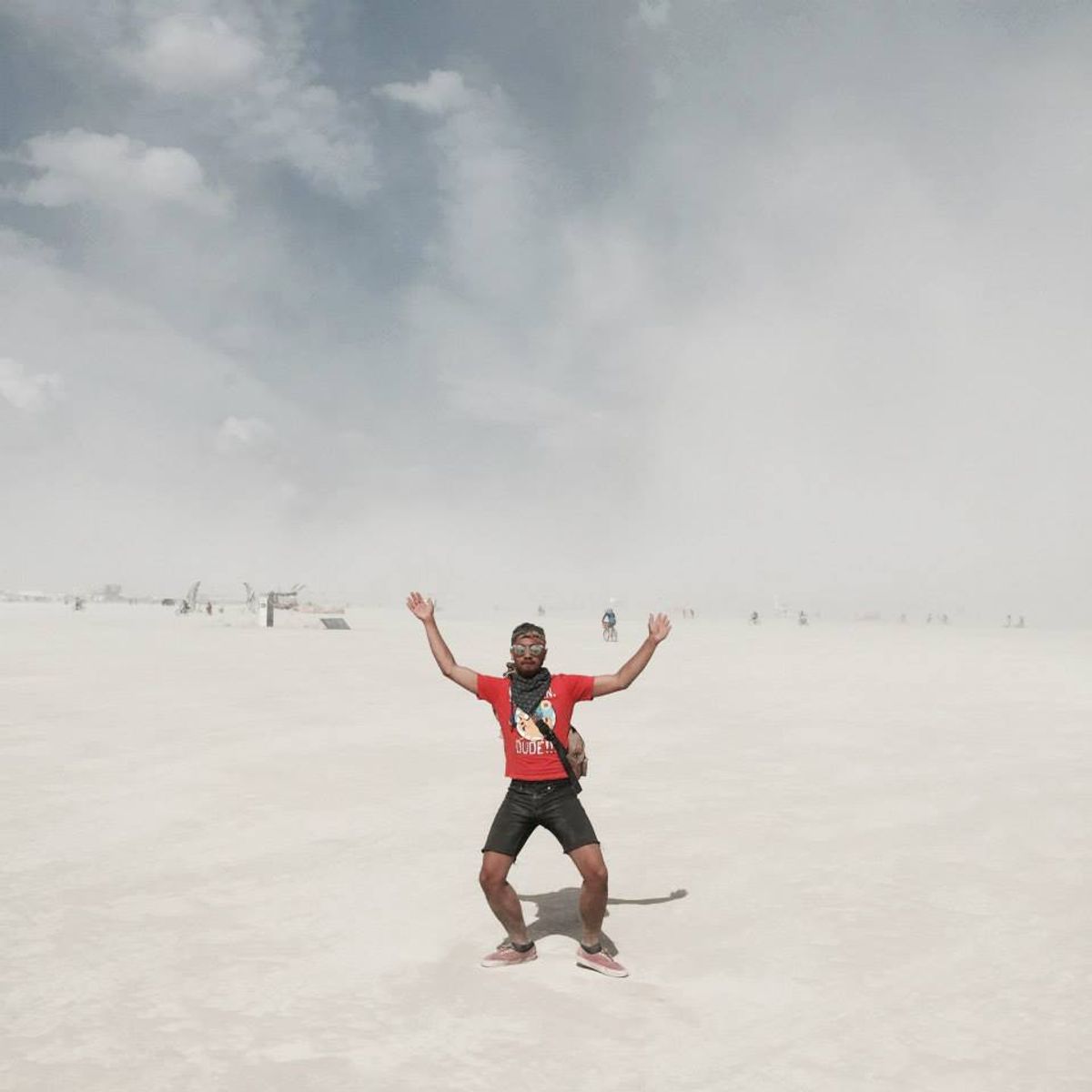 Ambitions. Buttloads of Ambition.
For the coming burn, two friends and myself decided to team up and create an art project that we would share with the entire community. We envisioned a giant LED wall that would be 20 feet wide and 10 feet high. It'd have IR awareness of the environment in front of it, it would be so badass that it'd need 20,000 watts of power 24 hours a day the entire week.
Those dreams collided head-on with reality and after stumbling around picking up the many shattered fragments, we went with a smaller, scaled down concept that we would build for 2015, and then we would do the big, huge, awesome project for 2016! (which never happened after all…)
The LED Wall
I wont get into too much details here because the LED wall has its own project page.
So you can hop on over there to read about it. But what I will say here is that the LED wall was an amazing build experience that taught me so much about pulling together disparate technologies and making an interactive piece out of it! But it nearly killed the three of us .. there was so much work we had to funnel into buildig this in time for the event. Again - EVERY SECOND YEAR BURNER SHOULD BEWARE THE AMBITION FALLACY.
The Weather. The Fucking Weather.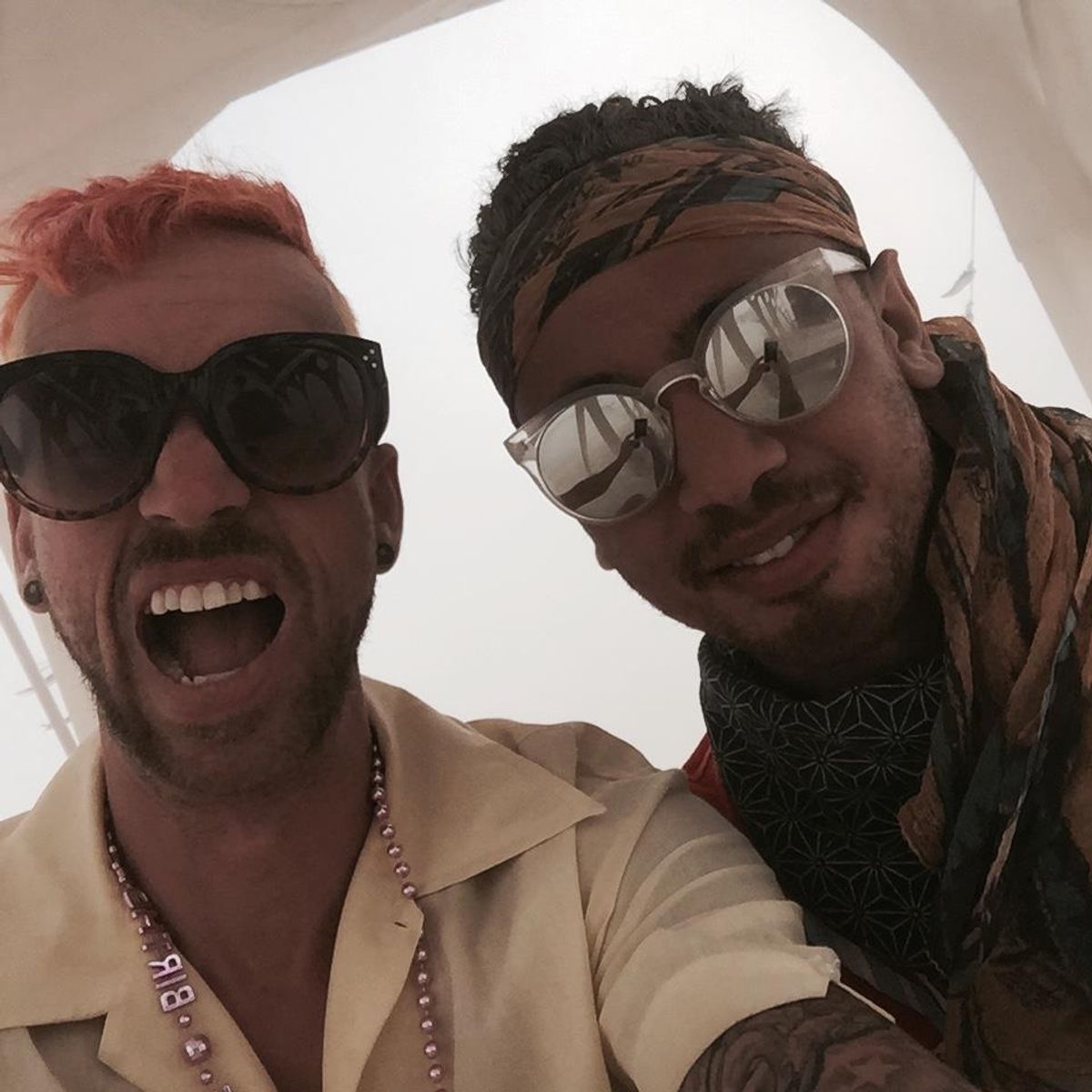 We managed to finish the LED wall just in time. And we didn't kill each other. But the Playa wasn't letting us off that easy. My first trip out to playa in 2014 was a week of nearly perfect weather, minor dust storms and lovely cool evenings. I'd read various accounts online about how the playa weather can be brutal, but considering how nice 2014 was, I let my guard down…
I arrived on playa the Friday before the event started as part of he Early Arrival team. Friday was pretty pleasant and it was a good day of building and getting the camp built. There was one more day ahead of us before the gates opened on Sunday. After a night out with the camp-mates, one friend invited me to sleep in his RV instead of setting up my tent. At that time I had no idea of how lucky I was to take that offer.
I was awaken early Saturday morning to the RV rocking and swaying around. There was a fine mist of dust floating around inside the RV. I peered out the window, only to stare at a dark brown wind-whipped landscape. Things were flying around violently. Tents were smashed flat and various things flapped around at the winds mercy.
I covered my eyes and went back to sleep.
A few hours later the storm broke and the winds calmed down. Members of our camp staggered out in the morning sun to survey the aftermath. It was pretty brutal, everything was covered with a heavy layer of dust, the kitchen was a single shade of brown, and our shade cover had been torn asunder.
We started cleaning up and de-dusting everything. If we knew what the rest of the week held for us, we probably wouldn't have bothered.
The winds came back nearly every day. Not as violent as Saturday morning's storm, thankfully - but it was a near constant assault of strong winds and flying dust the entire week. There were rare moments of calm where one could go out and see more than 20 feet ahead.
The Nights were OK tho
Thankfully the winds only battered the playa during the day. The nights were relatively calm, if on the cold side. We'd all venture out at night to enjoy the city and what it offered after we'd cleaned out all the dust that stuck to us in the day.
Piano Flinging
The fine people working for DPW/HEAT (I'm not sure which), put on a piano flinging show complete with a giant trebuchet. After much standing around and ado ado ado…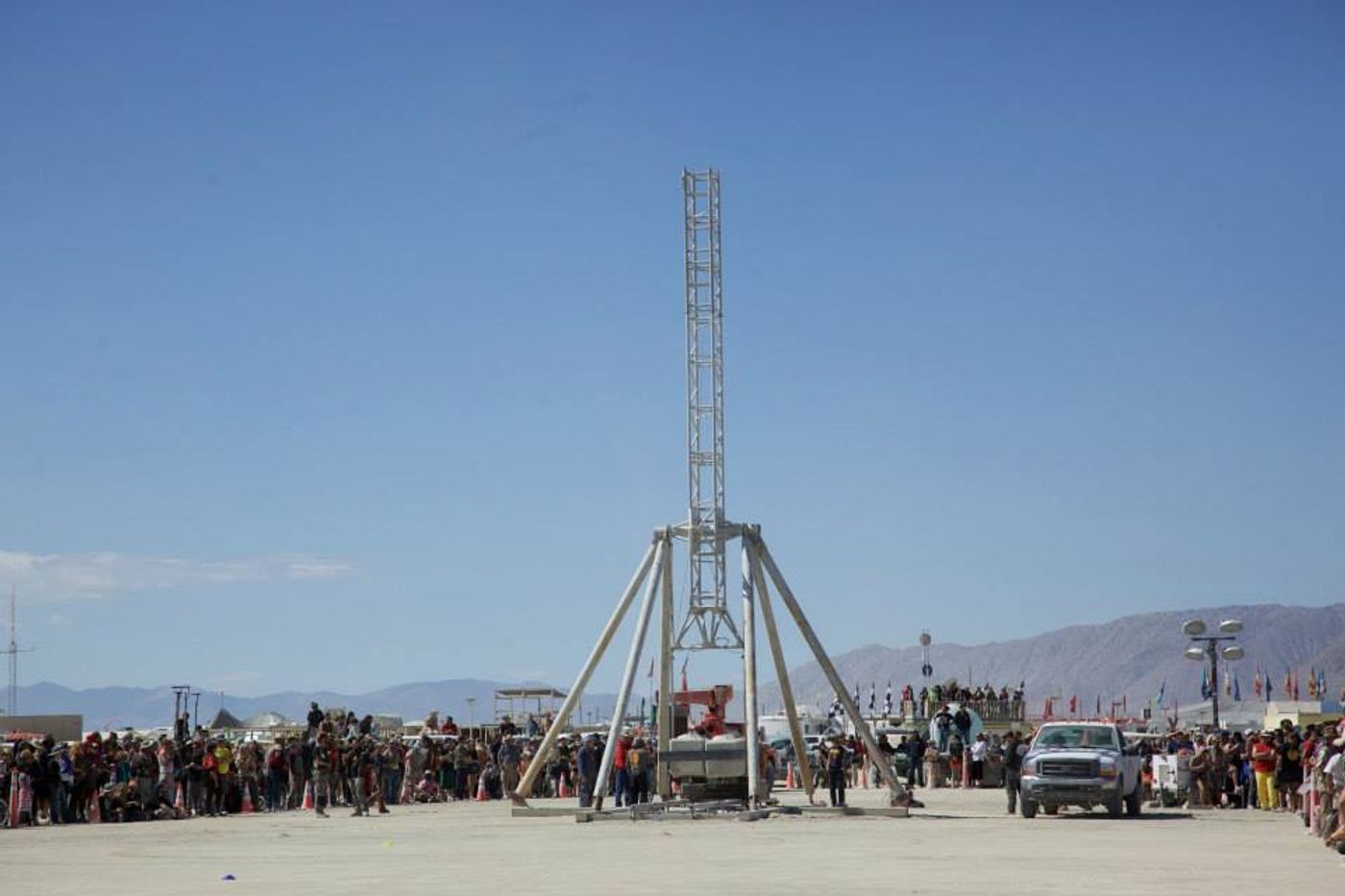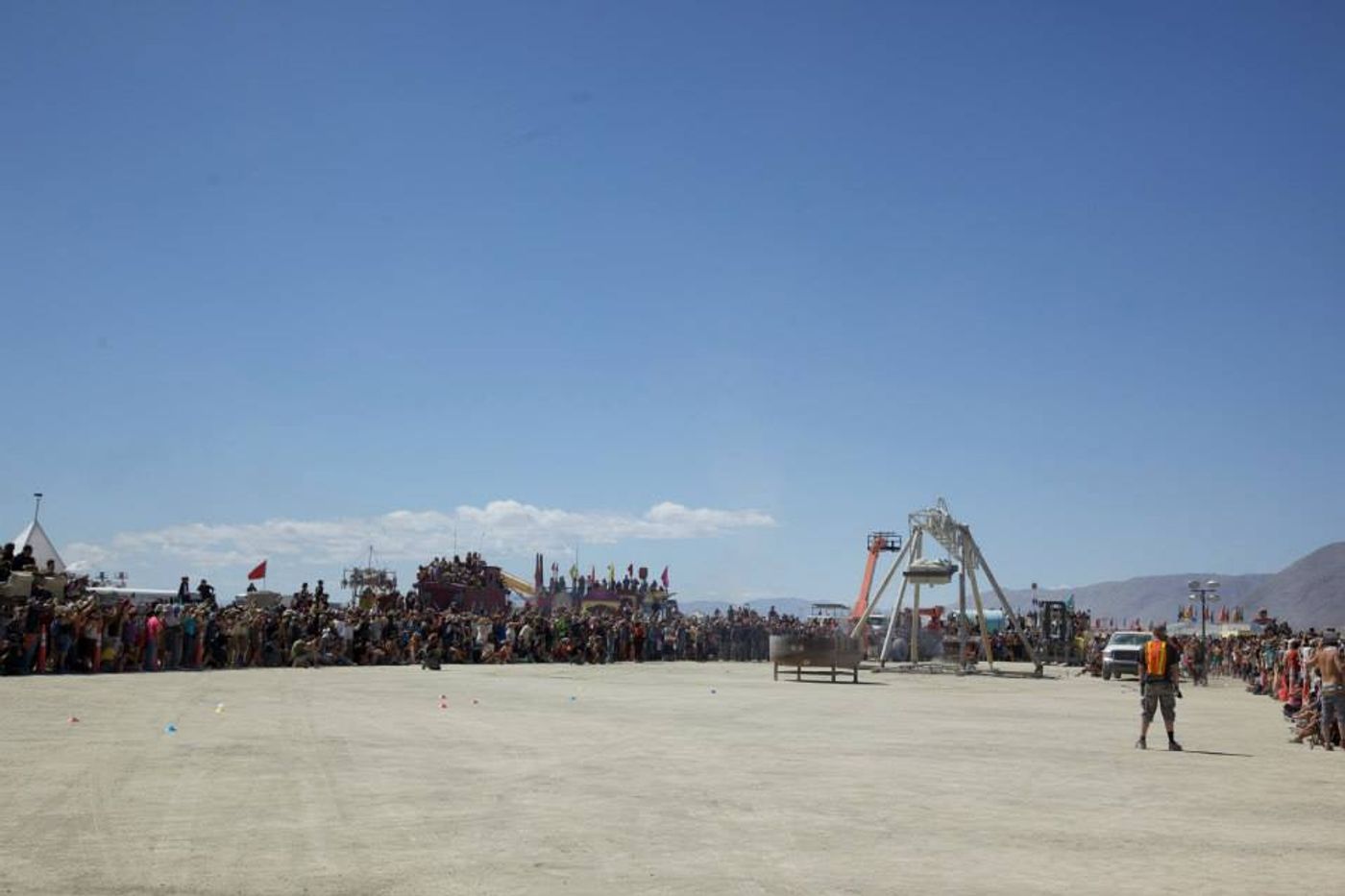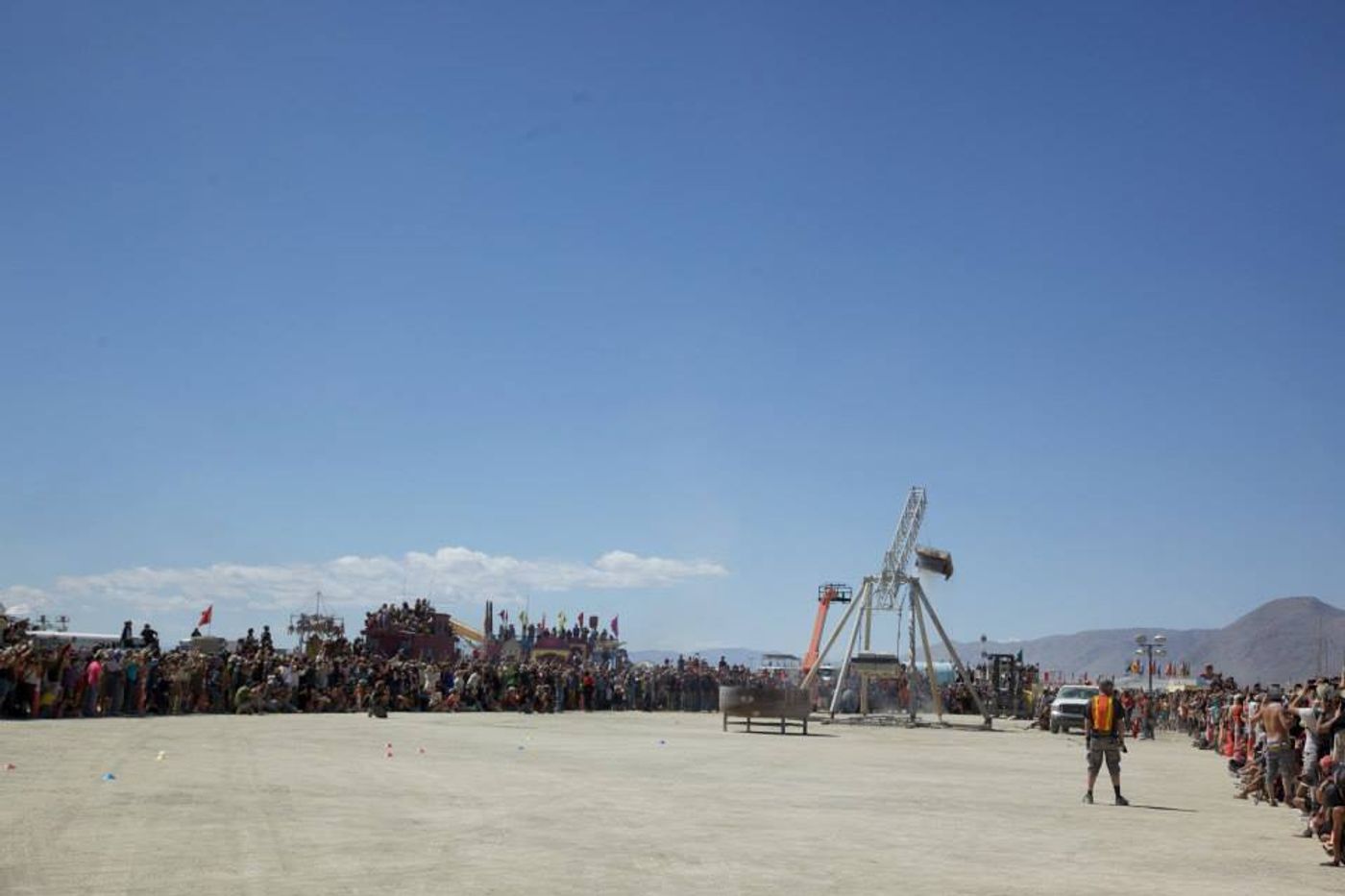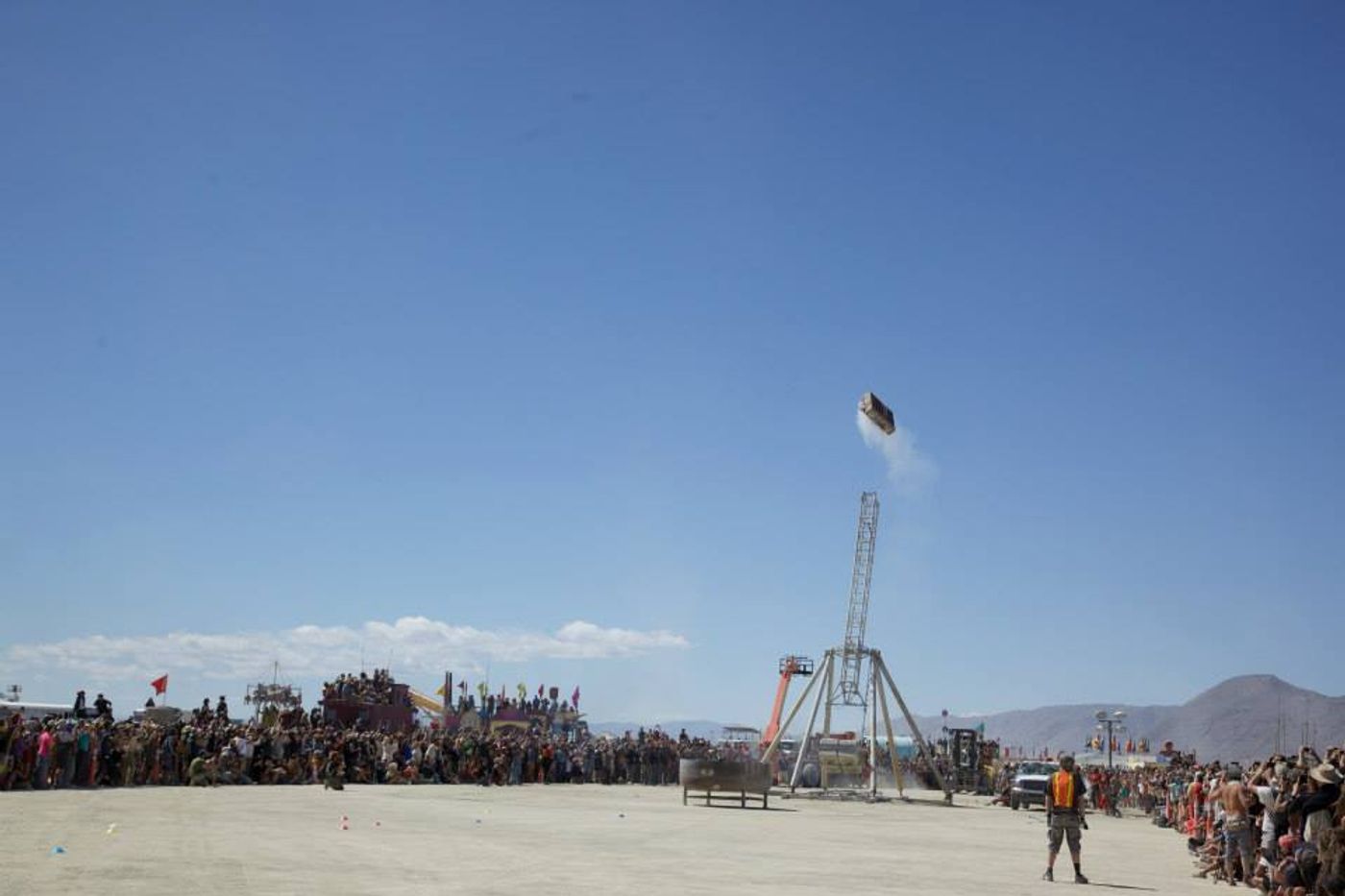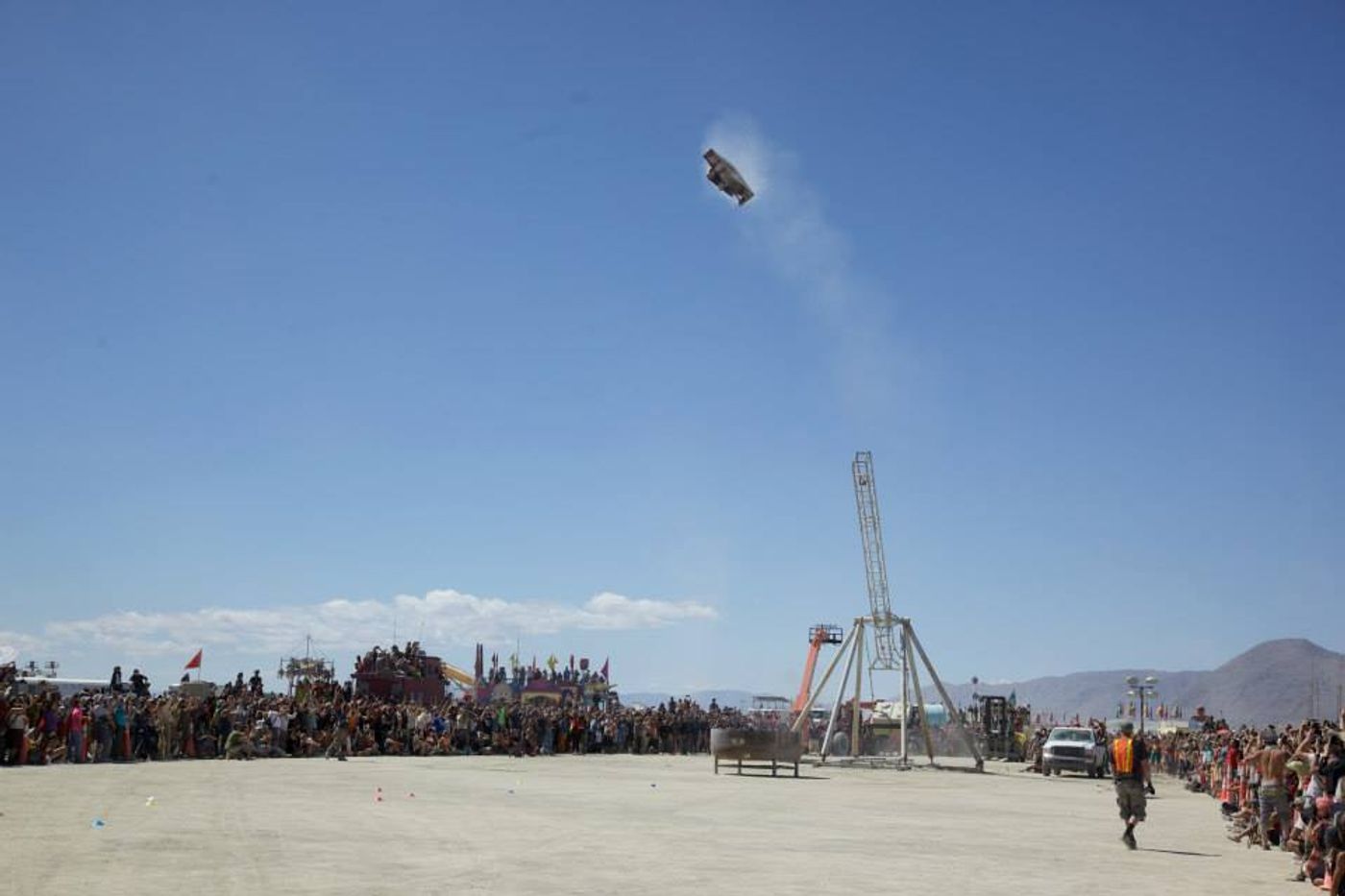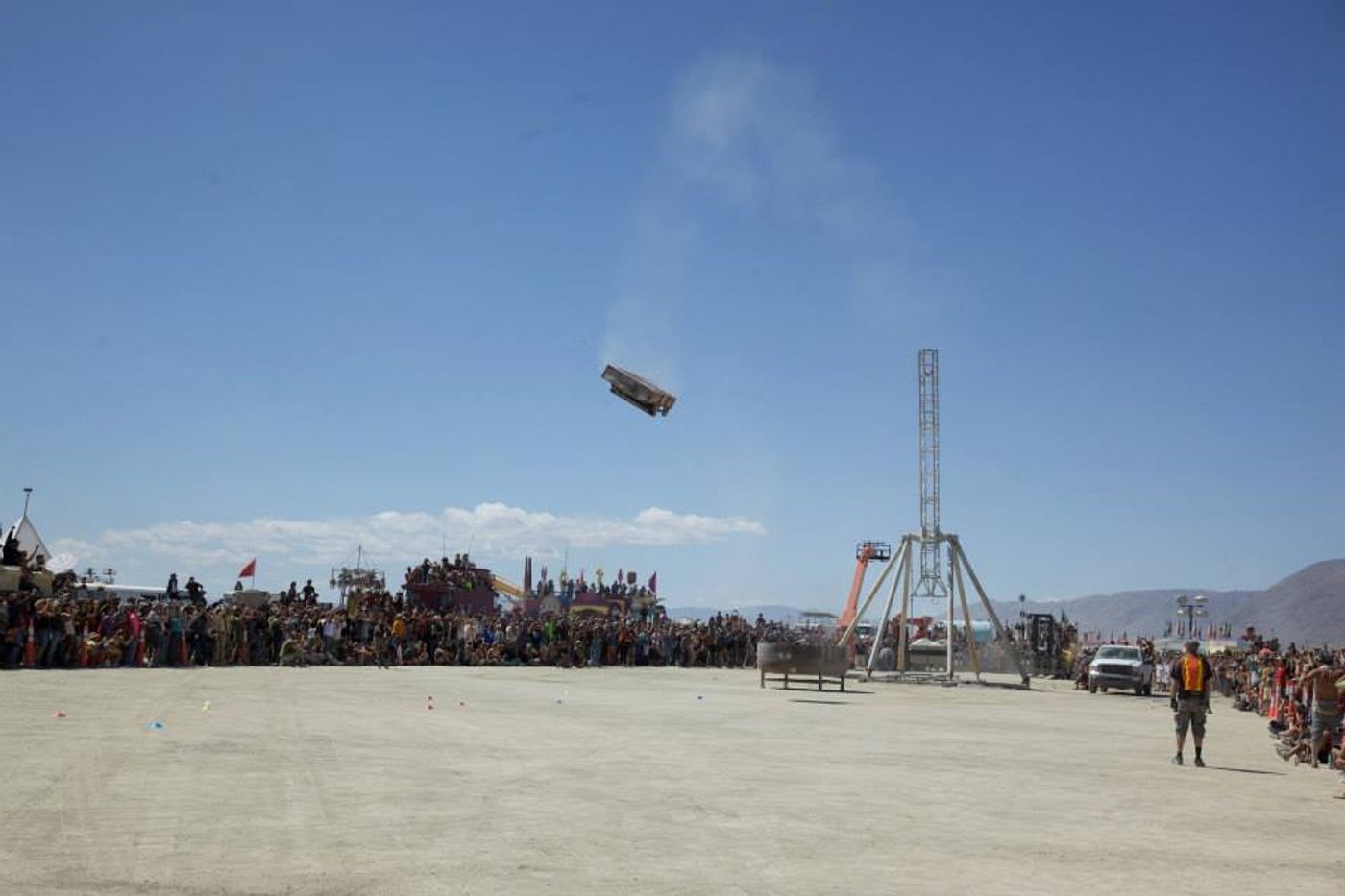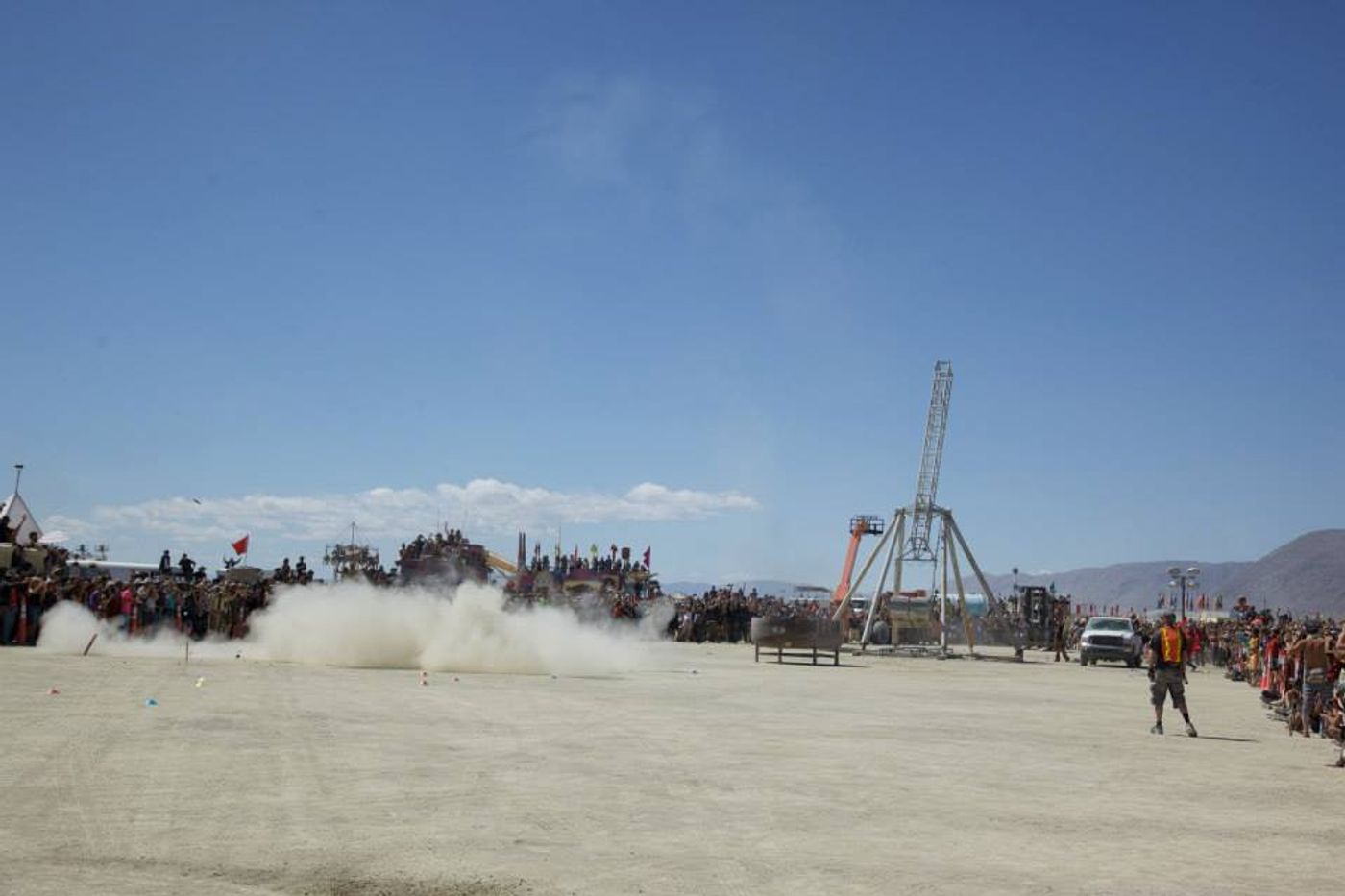 Random Acts of Kindness